March 27, 2020
We are closely monitoring the current situation regarding COVID-19 and understand the uncertainty of our program stakeholders in making plans for Summer 2020. As of now, the COSMOS-NewLAW RET Program is still proceeding, and we hope to move forward with offering the program as planned. We encourage interested teachers to apply, and we will make sure to communicate any updates as they may arise. Thank you!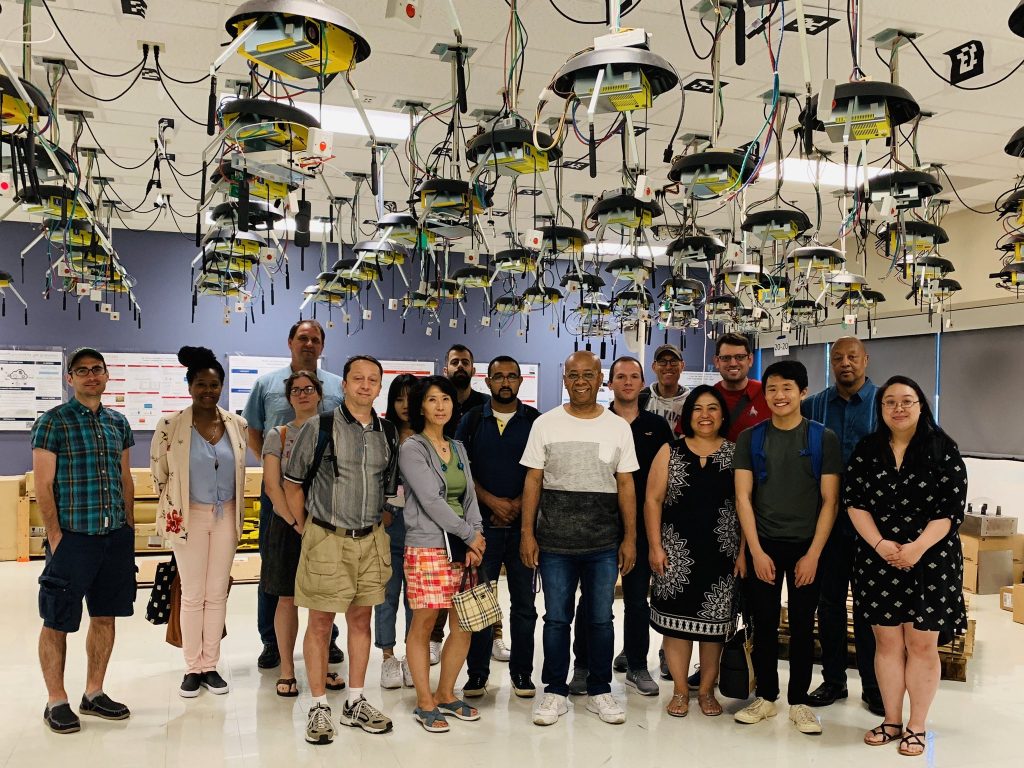 The NSF COSMOS-NewLAW Research Experience for Teachers (RET) is an intense summer program for teachers who learn how to master the most advanced techniques in wireless technology with help from researchers at Columbia University and NYU. The teachers work at the MetroTech Center Campus at NYU, designing web-based lab experiments that illustrate the theory and practice of wireless networking. Since Fall of 2018, participating teachers have incorporated the science, math, and computer science lab experiments developed through this program within their classrooms, giving students hands-on experience with the next wave of mobile technology.
Applications for the Summer 2020 COSMOS-NewLAW RET Program are now OPEN. Applications are due May 1, 2020. 
2020 Summer Program Information
Dates: June 29 – August 7, 2020
Location: NYU Tandon School of Engineering
Schedule: 9am – 5pm
Stipend Amount: $8,000 at program completion
Additional: Teachers will receive a COSMOS Education Toolkit and CTLE credit
Applications Due: May 1, 2020 (rolling admissions afterwards)
Goals of the Summer RET Program
Over the period of six weeks, the teachers will:
Carry out cutting edge educational research in the field of wireless networks, Internet of Things (IoT) and cloud computing, collaborating with a faculty mentor.
Collaborate with graduate students in the research laboratory of the faculty (aka principal investigator, PI).
Collaborate with other teachers in the program.
Collaborate in building a library of web-based, experiential lessons, which they will use in their classroom in the upcoming year.
Teacher Eligibility
Teachers MUST be math or science certified.
Teachers must be U.S. citizens or Permanent Residents.
Must teach at a public middle or high school located in a NYC borough.
Must have at least three years of full-time teaching experience in science, math, or pre-engineering disciplines.
Must receive endorsement by school administration.
Teachers must also be responsible for the following:
Attend all program activities
Complete assigned research and curriculum project, final presentation and report
Participate in academic year activities, such as presentations, meetings, and conferences
Implement a COSMOS lesson within classroom with students during academic year
Submit program assessment