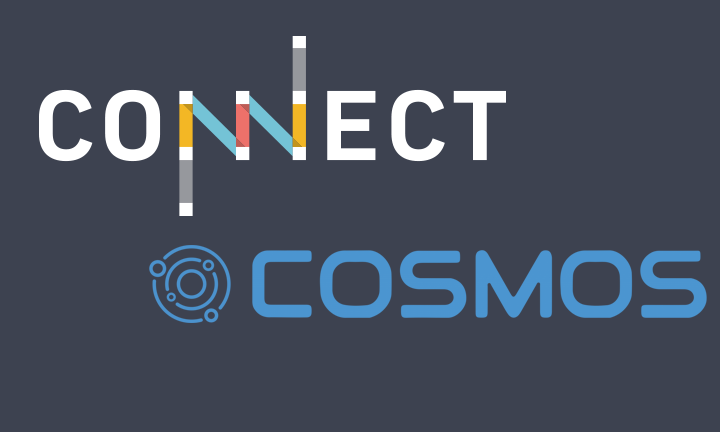 Original article appeared here.
CONNECT's OpenIreland testbed in Trinity College Dublin will partner with COSMOS in New York City as part of a new transatlantic research partnership announced today (St Patrick's Day). Researchers will use data from the testbeds to develop machine learning algorithms capable of predicting physical layer network behaviour. These algorithms have the potential to provide more reliable and sustainable internet networks.
CONNECT's Prof. Marco Ruffini and Prof. Dan Kilper will partner with Prof. Gil Zussman at Columbia University and Ivan Seskar in Rutgers University, to interconnect the two city testbeds creating a cross-Atlantic, international research environment.
The partnership is funded by NGI Atlantic, which supports EU-based researchers working with US research teams in carrying out Next Generation Internet experiments. NGI Atlantic is coordinated by Waterford Institute of Technology (WIT) and supported within the EU's Horizon 2020 NGI initiative.
The two testbeds will be connected physically through national research networks such as the HEAnet in Ireland, FABRIC in the USA, and the pan-European GÉANT network.
Prof. Marco Ruffini, leader of the OpenIreland testbed at the CONNECT Centre in Trinity College Dublin said:
"It is fitting that we are announcing this new transatlantic research partnership on St Patrick's Day, when we traditionally celebrate the links between Ireland and America.
"This is the first time that two advanced networking testbeds, based on open technology, are connected in this way for use by academics and industry partners anywhere in the world. A control system will also be designed to allow researchers to conduct experiments on both testbeds. These testbeds are powerful as they allow us to move from simulated experiments to real life, city-wide environments.
"The partnership will enable experimentation on intelligent networking, new smart city applications and, more importantly, on their integration, bridging the gap between early stage ideas and practical applicability.
"The initiative will allow researchers at the CONNECT Centre in Trinity College Dublin to access the COSMOS testbed in Manhattan and use its unique features such as ultra-high bandwidth and low latency communication and edge computing, distributed across the city. Similarly, researchers in the U.S. will be able to access our open networking facility in Dublin, which provides an end-to-end real-world network with optical, wireless and computing capabilities.
"We also look forward to working with many partners. For instance, we are already collaborating with Prof. Massimo Tornatore at Politecnico di Milano in Italy to test machine learning algorithms to predict network performance, using real data from the testbed."
Prof. Dan Kilper, Director of CONNECT, said:
"This NGI Atlantic project will create a unique, world-class smart-city research environment joining Dublin and New York City through the OpenIreland and COSMOS testbeds. In the best tradition of these two great cities, the testbeds push the frontiers of technology while engaging the public to find equitable smart city innovations that use technology for public good."
James Clarke, WIT, coordinator of NGI Atlantic, congratulated the project team:
"The Integrating OpenIreland and COSMOS testbeds for delivering a cross-Atlantic Open Networking Solution project was selected in our second open call amongst fierce competition because it exemplifies the kind of project envisaged in the NGI initiatives' EU-US collaboration on NGI programme for twinning EU–US teams to run experiments on emerging NGI topics on top of EU-US experimental platforms."
Note:
NGIatlantic.eu has received funding from the European Union's Horizon 2020 research and innovation programme under the Grant Agreement no. 871582. CONNECT is funded under the Science Foundation Ireland research centres programme. COSMOS is part of the National Science Foundation's PAWR program and is funded in part by NSF award CNS-1827923 and by the PAWR Industry Consortium. The initiative is also supported in the US by the NSF-funded COSMIC testbed infrastructure. COSMIC is funded by NSF award IRNC OAC-2029295.
The OpenIreland testbed is funded by Science Foundation Ireland (18/RI/5721). The opinions, findings and conclusions or recommendations expressed in this material are those of the author(s) and do not necessarily reflect the views of the Science Foundation Ireland.