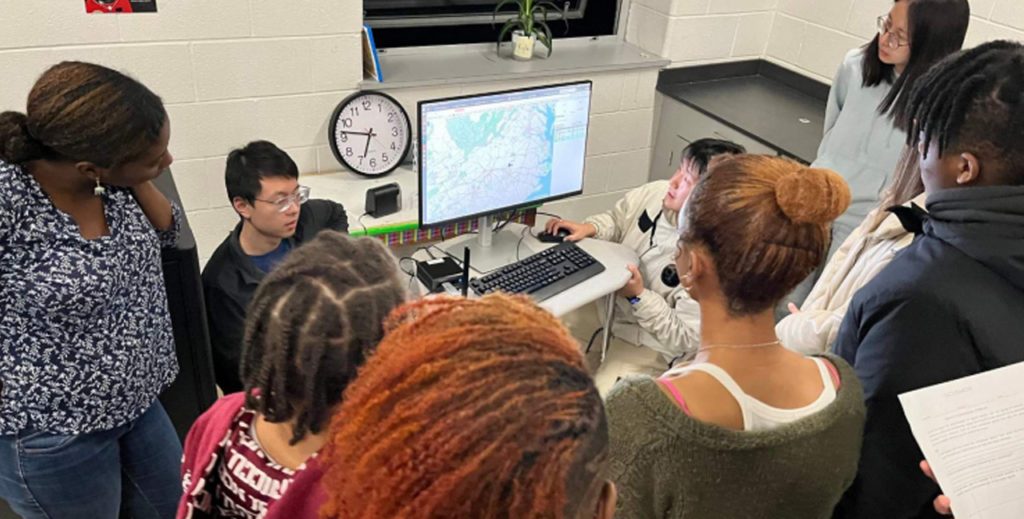 When an educational test bed meets Duke engineering research, engaged learning happens
As a graduate student at Columbia University, Tingjun Chen worked on a National Science Foundation (NSF)-funded project called COSMOS that developed educational STEM toolkits for middle school and high school classrooms. Local teachers used the lesson plans and experiments detailed in the toolkits to engage with students on topics ranging from computer systems and internet technology, to the Internet of Things (IoT) and environmental monitoring.  
When Chen finished his doctoral degree and accepted a faculty position with electrical and computer engineering at Duke, he knew he'd be collaborating closely with the NSF AI Institute for Edge Computing Leveraging Next Generation Networks, or Athena, which is headquartered there. The Athena AI Institute is committed to education and workforce development, which it achieves in part through early exposure to STEM, and Chen saw a natural fit with his experience with COSMOS. 
Professor of the Practice of ECE Shaundra (Shani) Daily leads the education and workforce development efforts of Athena. Daily had already built a relationship with Inspiring Minds, an organization delivering afterschool and summer programs to minoritized youth at five chapters around the U.S., including one in neighboring Raleigh-Durham area.
"We have the opportunity to connect two very different NSF programs—one on city-scale advanced wireless testbed with an inseparable educational component and one on advancing AI techniques for edge computing systems."
TINGJUN CHEN, ASSISTANT PROFESSOR OF ELECTRICAL AND COMPUTER ENGINEERING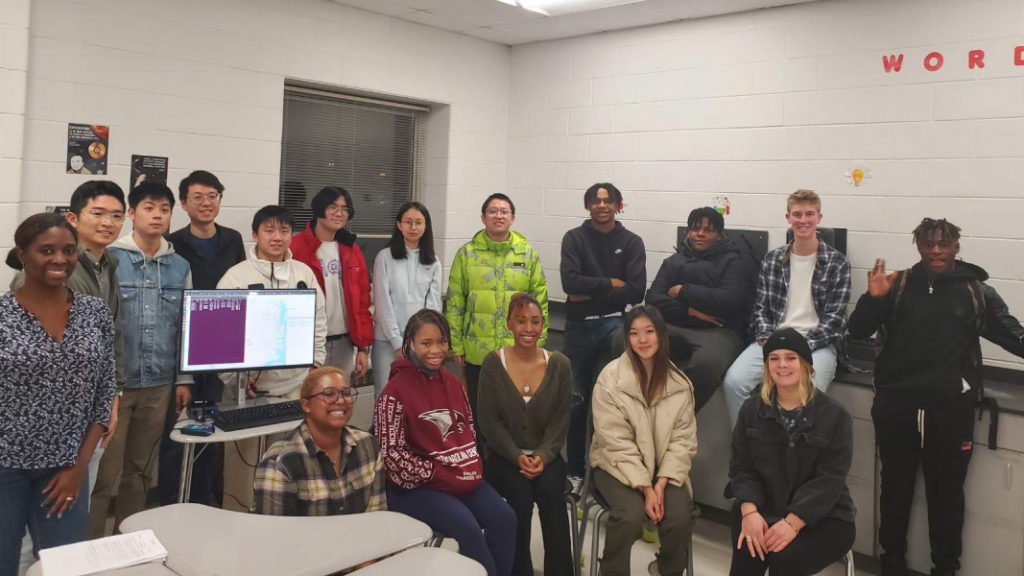 "Since COSMOS was going so well in New York, it seemed a perfect opportunity to try it here and connect the kids to the Athena research happening at Duke," said Alia Carter, an Athena research scientist who works with Daily's LIFT Lab. With help from the COSMOS team, particularly professor Thanasis Korakis and his group at NYU, the toolkit successfully transitioned to Duke and Durham.
Duke hosted the local students for a series of four workshop sessions after school to take on some of the existing COSMOS topics like how waves propagate through the air and how information gets delivered wirelessly—research areas in whichAthena has deep expertise.  
"The lesson on signal interference and AM/FM modulation was a big hit," said Sandra Roach, who is a research associate in the workforce development group. "Students learned about the amplitude and frequency of sound waves, but then they could see it translated by yelling into a microphone and then singing quietly or changing pitch to see how the waveform changed using a software-defined radio."
"Seeing how airplanes communicate with ground control was another module that was popular with the students," said Chen. "Their high school is close to the RDU airport, and they enjoyed tracking the airplanes overhead as they passed and seeing how concepts they were learning about were in play in their everyday lives."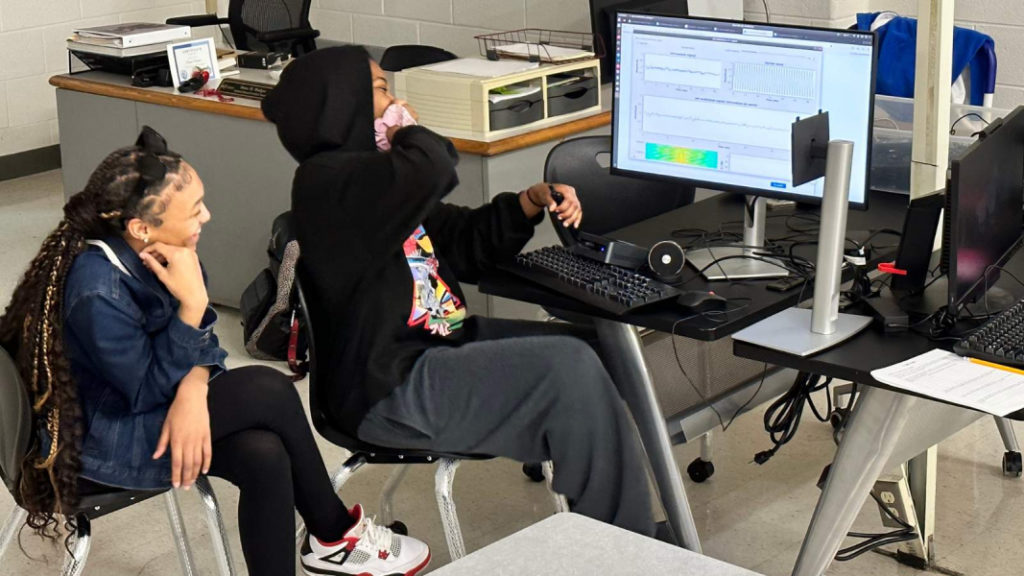 At the conclusion of the program, the students came to tour Duke and saw research in action across the university and inside labs led by Athena investigators Tingjun Chen, Yiran Chen, Maria Gorlatova, Hai Li and Miroslav Pajic. "They were able to talk about the research in Tingjun's lab and how it related to other areas of research across Pratt and Duke," said Carter. "It opened their eyes to see what's out there and what's possible." 
And it led to a broader discussion about AI, including the ethics of AI and its outsized impact on minoritized communities. COSMOS does not yet have the focus on AI that Athena does—but rather than leaving that topic out, the Duke team saw an opportunity to informally incorporate the topic and start planning to formally incorporate an AI module in the near future.
"It's important for students to tackle important questions like these," said Carter. "Questions like, 'What's my own career going to be like? How are the tools and technologies that are coming out going to impact folks who look like me?'" 
"We have the opportunity to connect two very different NSF programs—one on city-scale advanced wireless testbed with an inseparable educational component and one on advancing AI techniques for edge computing systems," said Chen. "It goes to show how NSF can support students at very different levels of learning, and from very different populations and background."