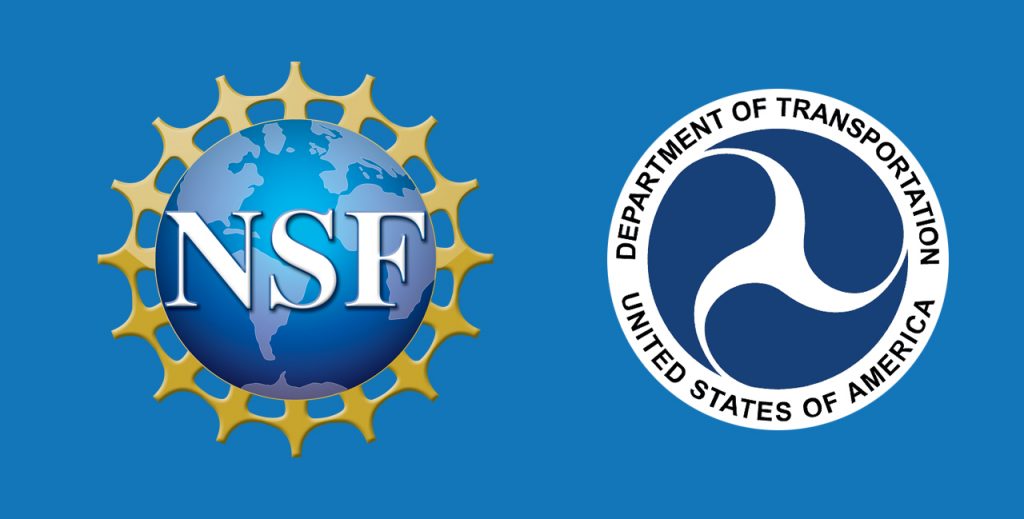 What if a virtual replica of a city could ease congestion? 
After a brief reprieve from bumper-to-bumper traffic early during the coronavirus pandemic, gridlock is back in New York City and, according to a study conducted last year,  it's worse than anywhere else in the U.S. 
A team from the Fu Foundation School of Engineering and Applied Science and the Data Science Institute at Columbia University was recently awarded a $1.2M National Science Foundation grant with partial support from the Federal Highway Administration to develop a hybrid "digital twin" of New York City and explore how sensing data and machine learning may be leveraged to optimize traffic flows.
The project, "Hybrid Twins for Urban Transportation: From Intersections to Citywide Management," is led by associate professor of civil engineering and engineering mechanics Sharon Di, professor of applied mathematics Qiang Du, and professors of electrical engineering Zoran Kostic and Gil Zussman.
Digital twins enable traffic managers and urban planners to simulate traffic and congestion conditions and test mitigation strategies and solutions. This project will combine traffic modeling with machine learning to enable both simulation and prediction.
"We do more than create a virtual replica of the city," Di said. "We also incorporate our domain knowledge around how traffic congestion propagates in cities. We combine data-driven knowledge and domain knowledge to achieve better predictions."
The Columbia researchers will leverage sensors on roadside infrastructure and in vehicles to continuously learn and dynamically update as the traffic environment changes. The system will be trained using data collected from the COSMOS testbed in West Harlem, which is a city-scale, advanced, wireless testbed designed to enable real-world experimentation with next generation wireless technologies and applications. 
COSMOS uses software-defined radio nodes, fiber-optic networks, and edge and core cloud computing infrastructure. Researchers run experiments remotely by logging into a web-based portal, which offers various facilities for experiment execution, measurements, and data collection. 
"Members of our team were already working with COSMOS," Di explained. "We knew there was rich data available, and we wondered what can we do about traffic?"
With the help of sensor data and computation, this digital twin can propose adaptive management strategies in real time, which could help mitigate traffic congestion, optimize traffic flow, and reduce emission levels.
— Karina Alexanyan, Ph.D.